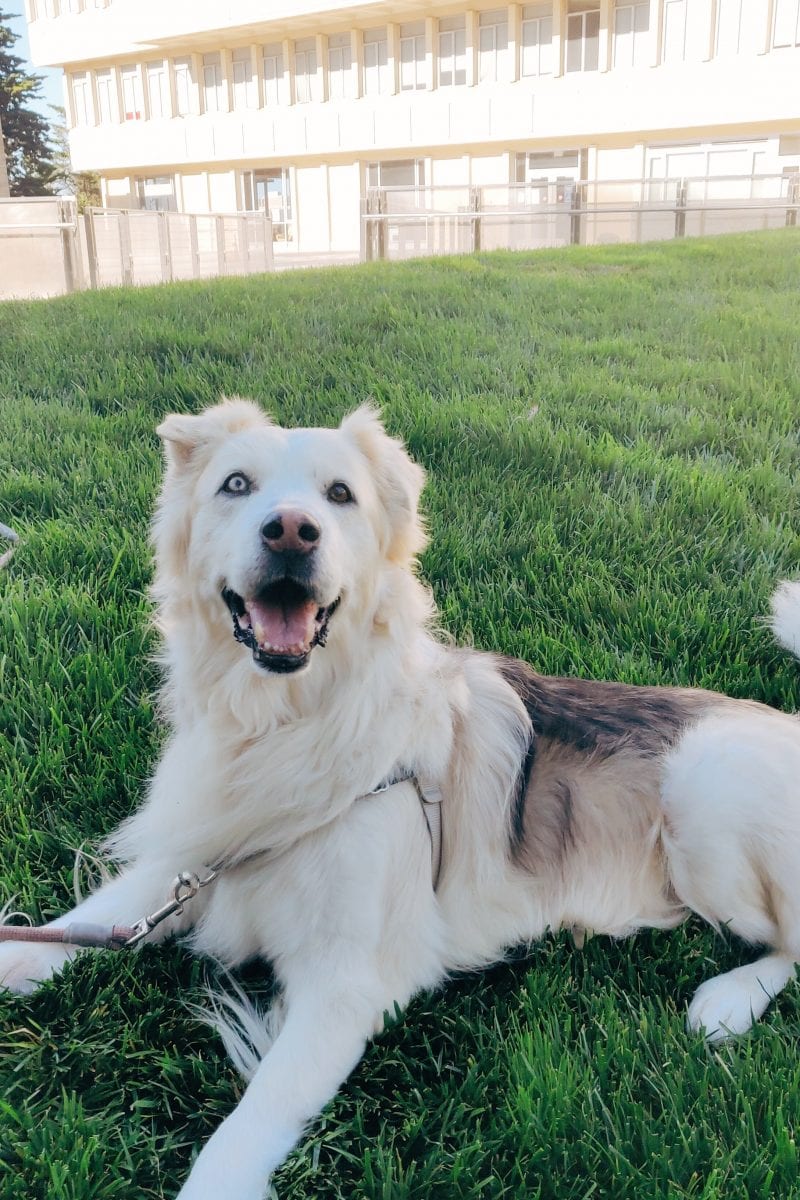 Hi! This is Cheddar, a hind leg amputee and tripawd as of June 2020! We want to record and share Cheddar's journey so that our experience may help some other dog owner going through tough times as we have 🙂 we'll be updating this with more info about what has come before and continuing to update as new things come to light!
A brief backstory: Cheddar was rescued on the outskirts of Bakersfield in early 2020, apparently abandoned by his previous owner. He found his way up to San Francisco with help from the amazing PilotsNPaws program and was adopted by his current family (us!) in April 2020.
We noticed right away that Cheddar had a bad limp and apparently atrophied muscle in his right rear leg. The ankle joint also appeared to be larger on that leg compared to his left hind leg. We were told it was from an old injury, old bone that had fused together. But the limp concerned us, and we scheduled several vet visits within days of adopting him.
It eventually became clear with subsequent xrays and tests that the situation in his right rear ankle was osteosarcoma (bone cancer). Heartbroken but wanting to give this amazing dog another chance given his unlucky past, we decided to opt for amputation followed by a chemotherapy treatment. Cheddar became a tripawd on 6/11/2020!
Other fun facts about Cheddar: he is deaf, he'll eat almost anything (he even likes veggies! The only thing we've found he dislikes is lettuce…), and he is a huge lovable derp with a tenacity for living 🙂 we hope someone here finds learning about his story useful!
For more day to day updates about Cheddar's life, feel free to follow him on Instagram at @cheddar.thegoudaboy